Launch of new website for general haulage company, MJ May Transport.
MJ May Transport have been operating for around 10 years now but have only recently decided to make the move online. Our new site and online presence is mainly going to be a way for businesses, companies and individuals to find out more about us.
General haulage is a great way for businesses of all sizes to get their goods delivered and forwarded for a good price, saving them time and money and giving both them and their customers the best possible service.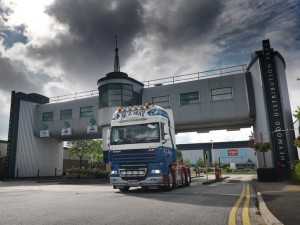 Haulage companies generally offer a service which allows goods to be collected and delivered for a variety of reasons. Businesses may want goods to be collected from manufacturers and sent on to their stores. Online companies may want to hire general haulage companies to deliver their goods to customers and other businesses quickly and efficiently. Having the ability to promise customers fast and secure delivery of goods is a key element in your business being a cut above the rest and could be a major factor in repeat business, which is crucial in making a any business a success. Not only this, but general haulage companies can also make smaller deliveries, so even if an individual needs something picked up and delivered, whatever the size, they can hire a haulage company to do so and receive items in no time at all, making the purchasing process much easier and more efficient.
If you want to start up a relationship with a general haulage company there are a few things you should be looking for. You will want a company which delivers to the area you are working in, but also for larger businesses you may want to look for a company which will deliver all over the country, and even abroad so that you can promise customers the same fast and efficient service wherever they are based. Think about the types of goods you are dealing with and choose a company that is best equipped to deal with your needs. You will not need a huge lorry to deliver just a few items, so choose a company which has vehicles the right size to deal with your needs, otherwise you are just paying for petrol on a vehicle you don't need.
As an added extra, look for companies which can offer storage as well as delivery services, as this can save you a lot of space and mean you won't have to find storage elsewhere at an extra cost.