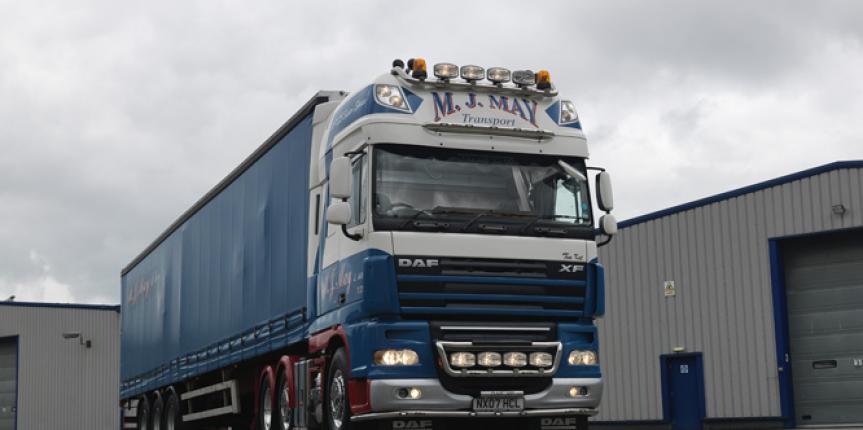 We Can Hit Deadlines Every Time
Many people tend to forget that haulage firms are not just all about HGVs and carrying huge loads from place to place; here at MJ May Transport we also offer a fantastic light haulage service for clients who have deadlines and need to satisfy their own clients swiftly and efficiently.
Although we carry out lots of general haulage and heavy haulage duties each day it is always worth having a dedicated vehicle in the fleet for those times when lighter deliveries are required.
Our fleet includes a Mercedes Sprinter, which is the vehicle that is responsible for all of our jobs that need a quicker turnaround and less restriction than larger goods vehicles that have speed restrictions and tachograph restrictions.
We offer same day and next day light haulage services to ensure that you can be flexible with your own clients and satisfy orders and deliveries as quickly as possible, keeping a happy customer means that we keep a happy customer so it is a priority for us!
Being located close to major road and motorway networks outside of the hustle and bustle of city based transport firms also means we have an advantage when it comes to hitting the road quickly. It is okay using an inner city firm but if they get stuck in early morning, lunch time or rush hour traffic the most likely outcome is that the delivery will be late and your customer will not be happy.
If you have multiple deliveries of light goods our light haulage services is a great way to successfully complete goods shipments quickly and effectively without having to find multiple transport options and spread out deliveries over a number of days.
Get in touch with MJ May Transport today and we will be happy to discuss our full range of haulage and light haulage solutions to make sure you hit deadlines every time.