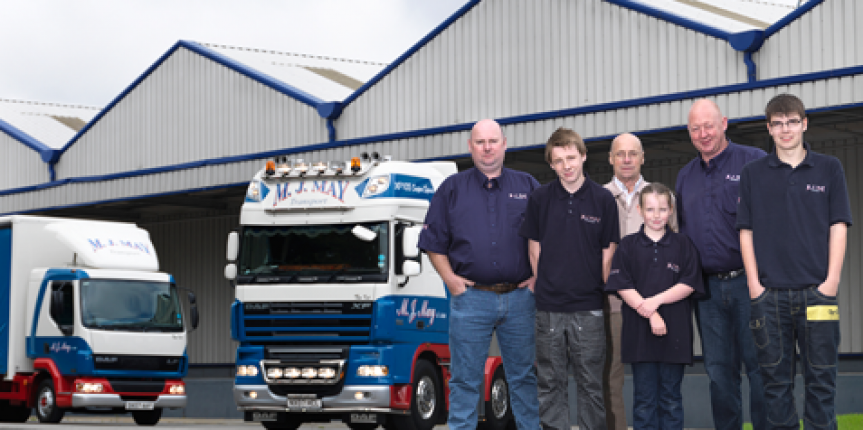 The Benefits of Dealing with Legitimate Haulage Firms
As a family run business, MJ May Transport have always made it a priority to offer a trustworthy, second to none service when it comes to general haulage; but we also take our responsibilities very seriously when it comes to operating within the law and not pushing the boundaries for financial gain.
This week highlighted more than ever the need for haulage firms to not cross the line and not break the law purely to make money.
It has been in the local, international and industry media – the case of a Cumbrian haulage firm responsible for making over £10 million in profit from running an on-going tachograph scam.
Whilst it may be a tempting prospect for some people and business owners to get rich quick illegally you can bet this company are ruing the day they ever decided to undertake in this type of activity after being ordered to pay back almost £2 million pounds between two company directors in the next six months.
Jail sentences were also handed down and this should hopefully serve as a stark reminder to people within our competitive industry to operate honestly, within the law and take their responsibility to the sector seriously.
We've seen our business go from strength to strength over the past ten years due to providing our customers with the highest quality, affordable and constant level of general haulage services during that time.
MJ May transport combine age old ethics with modern technology to ensure your needs come first and are catered for in the right way each and every time you deal with us.
This working ethic has been instilled from the top down and all of our staff will always act legally and professionally and in a transparent way so that you can get the best service from start to finish.
Working with a legitimate firm will always be a sensible choice as we make it priority to grow with our clients, not just make money from them!