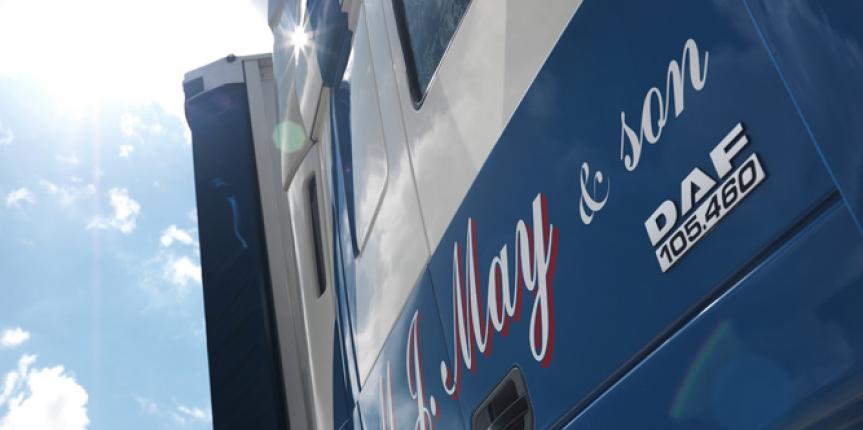 2013 – A Year of Expansion and Promotion for MJ May Transport
2013, although we are only into the third month of the year, has been a busy one for MJ May Transport as we look to continue our rapid expansion and our standing as one of the leading transport and haulage providers in the UK.
January saw a key vehicle purchase in the form of a 44 tonne Mercedes Actros truck which is a top quality unit that will massively support our heavy haulage services and long distance customer requirements.
Known for their ability to operate perfectly in hotter climates means that we leave no road unturned when it comes to being able to offer an international delivery and transport services to clients present and new alike.
This year has also seen a key promotion from within the business – Andy Grey, has landed to role of Operations Manager and has been with MJ May Transport for some time and proved to be an invaluable asset to the company time and time again.
Having started his working life at the age of 16 as an apprentice mechanic at Clark & Holts Transport of Bury; Andy has seen it all along the way and has firmly climbed the ladder to find himself in this role.
He passed his class 1 driving license at the age of 21 and has driven trucks for a number of firms in the area whilst also gaining a wealth of transport and haulage knowledge.
Andy joined MJ May as a driver but also as a yard man and office man – in terms of adaptability and flexibility to fill any role presented he has progressed into the new role of Operations Manager in recent years.
We would like to offer our congratulations and feel that the operations side of the business in in very capable hands to help drive our business forward over the coming years and to new levels.