Haulage Services are not all the same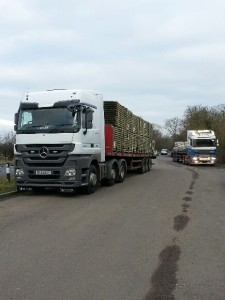 Finding the right haulage services might seem very straightforward, but you need to keep in mind that all of these services are not the same. When you are employing a haulage company you want to be certain that you have made the right choice. You want to know that your shipments are being looked after and that they will get to their destination on time and without any damages.
So with this in mind why do some business owners choose the first haulage company they come across? In most cases it is down to the fact that they assume that all of these companies will offer the same services – but they do not.
Some will be able to offer super fast delivery times, but only within the UK.
Some can take huge loads but turn down single pallet deliveries. Some will be able to haul goods all over Europe on any day, others will only offer deliveries in Europe on set days.
In other words it pays to do your homework before you settle on a particular company. Think about what you need and make sure that you only opt for haulage services that can offer you a full service that meets all of your needs.