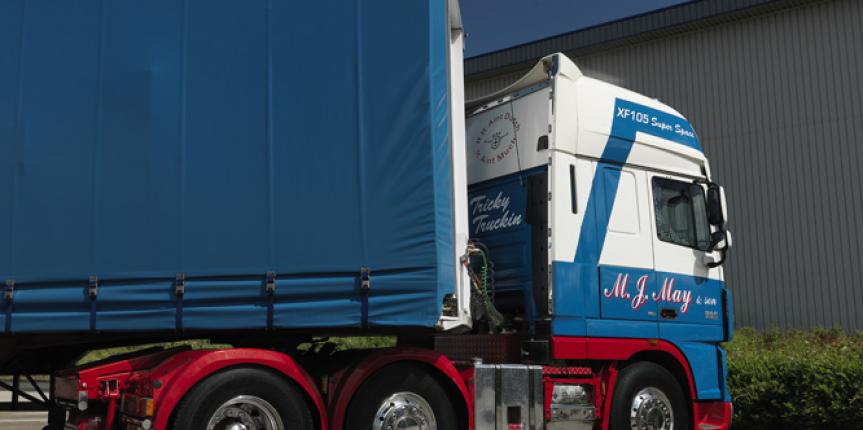 General Haulage to Be Featured in New BBC Drama Truckers
It was great to see news early this week that the BBC is going to be running a 5 part mini-series modern Britain told through the eyes and lives of truck drivers.
The series, Truckers, which was written by acclaimed writer William Ivory, is set in a general haulage yard in Nottingham and each episode will see a feature on one particular character and be based around a life changing driver's journey.
With an interesting twist, each part of the series uses the life and isolation of the driver to highlight issues in the modern UK climate on both a personal and family level.
Each individual story finishes with a happy ending, but viewers will be treated to an array of stories that really do highlight the challenges faced by people each day, but through the eyes of a general haulage company and truck driver.
The drama will feature some famous faces such as Harry Treadaway, John Dagleish, Ashley Walters, Jenn Murray, Sian Breckin and Stephen Tompkinson of Wild at Heart and DCI Banks to name a few of the actors.
Filming has already commenced in Nottingham so we are eagerly awaiting another announcement from the BBC as to when the series will hit our television screens.
It is great to see our industry being featured and the spin on the series is sure to give people an insight into the daily challenges faced by truck drivers and the road haulage industry whilst painting it in the right light.
If you would like to know more about MJ May's range of general haulage and heavy haulage services please contact us today. We will be happy to run through our range of services and discuss the best solution for your own requirements.
For more information regarding Truckers, please visit http://www.bbc.co.uk/mediacentre/latestnews/2013/truckers-cast.html.