A break down of the basic costs involved when using General Haulage services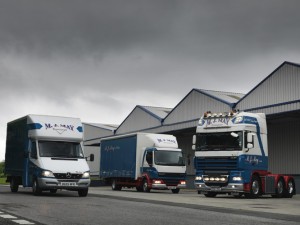 If you are looking for help with general haulage you will want to know the kind of costs associated with transporting items and even storing them as part of their journey.
While most companies will be able to give you a quote based on your needs here are some of the things you will be charged for:
The size of the load – if you are having a full load this will work out to be cheaper than only sending one or two palates for example. If you only have a part load and you don't mind your items sharing a container you could opt for this service.
If you have a return load – if you have a load that needs to come back to you it is often cheaper to arrange this with the same company. Arranging loads in this way can make life a lot easier for you and of course save you money.
The weight of the load – depending on what you are shipping from place to place (and the size of the load) you might not need to use an Artic. If your load can be carried in a truck you will find that this works out to be cheaper too.