Does your business need the services of a General Haulage Company?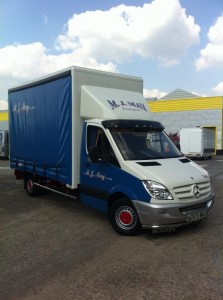 Running a business is hard work and if you are a business owner you will know that a lot of this is based on making the most of your cash flow. You want to ensure that you are only spending money when you need to. The vast majority of business will use the services of a general haulage, logistics and courier companies to bring goods in and out on a regular basis but finding a good, reputable general haulage company is essential.
Here are a number of factors that should prompt you to look to work with a reliable, experienced company:
You have regular deliveries that you need to make that cannot be handled by a small van or car.
You don't have a driver or team of drivers at your disposal as it is not cost effective for your business.
You need help with planning journeys and shipping goods across the UK regularly or may be even overseas.
Your business has warehousing needs and you simply can't meet them alone.
You are not up to date with laws relating to customs if you are shipping abroad.
You need someone on hand that can oversee large or regular deliveries in the UK and abroad.
You do not have the manpower to spare to allocate a member of staff to work full time on arranging haulage and deliveries.
You are a small to medium sized company that is looking to keep its costs down.
You should speak to a company that can handle all types of deliveries, a company with a fleet of vehicles of different sizes and with knowledge of the UK's roads, towns and cities. At MJ May Transport we are a reliable and highly experienced general haulage company and we work with small, medium and large blue chip companies across the UK on a regular basis and we are very well placed to handle the logistics and haulage needs of all types of business and freight.