Light Haulage the Facts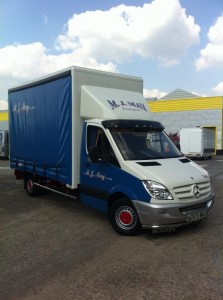 Have you ever wondered what the difference is between heavy and light haulage?
If you are deciding which type of service would be ideal for you here are some facts on light haulage that will help you to make up your mind:
In most cases haulage that is classed as light will have to be under 1.4 tonnes. Anything over this is often classed as being heavy haulage.
You can have anything transported in this way from small envelopes to larger, bulkier items that are awkward to ship.
Most light haulage service providers will offer warehousing facilities if you need them as part of the transport network.
You can ship goods that have been palletised in this way, it is not just for parcels and other items.
If you need office equipment, bar items, gaming machines and so on moving you will need to check that the company has suitable transport. This will mean having a vehicle that has wall and floor mountings that will ensure that all items are secure while they are being moved.
The cost of the service will depend on the size of the items, where they need to be transported to and the length of delivery time.
At MJ May Transport we specialise in all aspects of general haualge services and have a solution for every need, talk to us today about how we can help you and your business.