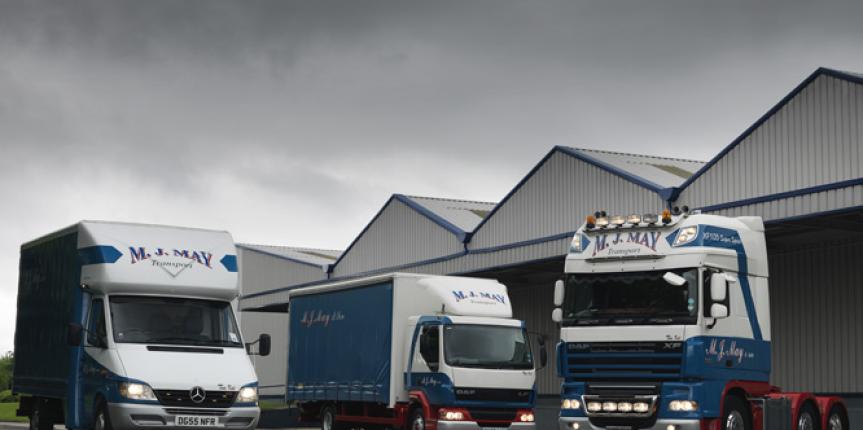 A Well Maintained Fleet Makes the Difference
Here at MJ May Transport, we have always believed that being able to offer second to none general haulage services had made us stand out from the crowd; but behind our great range of services and track record is a well maintained fleet of vehicles.
Without our vehicle fleet there would be no transport business or general haulage services to talk about – unless we decided to be a third party or outsourcing company; which we are most certainly not!
Taking pride in our vehicles appearance goes without saying, taking every care to make sure they are well maintained, serviced and repaired as and when required means all of our fleet keeps moving at all times and are completely road legal as well.
When we are travelling around the UK and beyond, we see hundreds of trucks and wagons at the side of the road broken down for whatever reason; you can sympathise with a blown out tyre or an unavoidable accident that has caused the breakdown, but when there are basic repairs that have not been carried out or the vehicle is un-serviced you cannot excuse it.
We take great pride in letting our customers know just how strongly we feel about keeping our vehicles in great condition, after all; if we were to just let them keep going until they broke down it would affect our service to you which would in turn ultimately affect our business.
It would be foolish of us to say we will never have a breakdown, sometimes they cannot be avoided – as we all know there are many pitfalls driving on the UK roads, especially the motorways, to be aware of such as people driving too fast, pulling out and even falling asleep!
Thankfully we have not fallen victim to any of the above and we hope to continue bringing you the very best in general haulage services for many years to come.